21 December 2016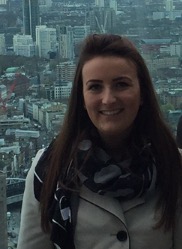 From an early age I remember playing with my friends at "being a teacher"! When it came to choosing my options at LSA High School, I knew I wanted to work with children but not sure exactly which career path to follow.
I chose BTEC Children's Care and Learning Development as an option together with my GCSEs. Whilst this was a lot of work with placements and assignments I thoroughly enjoyed the subject I had chosen and had an excellent, encouraging teacher.
Having passed my GCSEs and gaining 2A Grades in Children's Care Learning and Development I was undecided what to study next but I had a desire for primary school teaching.
I wasn't too keen to commit to A levels initially and did look at Blackpool & Fylde College for other routes to gain entry to university. I was informed that there may be an A level equivalent at LSA.
The A level equivalent was Children's Care & Learning Development and this gave me the opportunity to have placements within Nurseries, Special Needs Schools & Mainstream schools. During my time at Sixth Form I also found part time employment with children's play settings at weekends. One of my nursery placements even offered me full time work in the school holidays to cover staff annual leave which I only secured because the staff knew my capabilities from placement.
I visited both Edge Hill University & University of Cumbria on their Open Days and decided to apply for a BA Hons in Primary Education with my first choice being Cumbria. I was successful in gaining an interview, which was intense with group work/discussions and a formal interview. The feedback I received was how my passion for working with children came across and was offered a place subject to my results. I continued to work at the nursery and play areas throughout my time at university which gave me experience and confidence in dealing with children and their parents.
I graduated in July 2015 but securing an NQT post was difficult with huge numbers of applicants for each post and some of the applicants were already in temporary posts within the schools. I interviewed for a post but was unsuccessful. This was disheartening as the feedback from the interview and my teaching observation was positive. I continued to apply for other teaching posts and was offered an interview at Anchorsholme Academy. The interview consisted of teaching a class lesson, an interview with School Governors and an interview with the Head Teacher and deputy Head Teacher; again another intense experience. I was successful is gaining a one year NQT contract and I am currently teaching Year 3, enjoying the experience of my first teaching post. I have recently had a further interview and successfully been appointed to a permanent post within the school.
I am extremely proud of my achievements to have been successful with such competition for jobs. I know the practical placement work experience has been vital in helping me throughout my journey. Teaching has always been my passion and this has given me the drive to keep working through the stages to achieve my ultimate goal.
Posted by stephshencoe
Category: Alumni