Our SEND Team
Introduction to SEND at LSA
At Lytham St Annes High School, we are a fully inclusive school and work alongside the Governing Body, Local Authority, Health Professionals and community organisations to find the most appropriate and effective support for the pupils within our care.
We see all learners and potential learners, and their parents and carers, as of equal value and as individuals, irrespective of ability, race, gender or need. This is reflected in the schools' organisation and curriculum structure, its assessment and rewards systems, the arrangements made for careers' education and work experience. Students with SEN/D are integrated and included fully into the life of the school as a whole, including its cultural and social activities.
All our members of staff have a responsibility to ensure that every student has an equal opportunity to attain their maximum potential in all aspects of the curriculum. We are committed to the ongoing training and development of all our staff. We develop good communication with our parents/carers of SEND children, informing them of their child's progress at regular points throughout the year, working hard to understand the situation and catering for the varied needs of the child.
The following documents and resources will give you more information in relation to SEND and how school and home can support children. If you have any concerns or wish to discuss SEND at our school, please do not hesitate to contact me.
SEND at LSA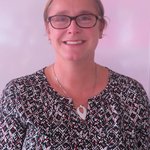 Mrs T. Hallam
School SENCO
Curriculum
At LSA we want students to achieve their full potential and are aware for some students this means following a different curriculum pathway.
Key stage 3
All students follow a broad and balanced curriculum where high quality teaching is at the forefront of meeting your child's needs. If your child fails to make progress then we will use the graduated approach and look at what interventions may be needed for your child to improve and make progress. These interventions at first may be short term, depending on progress or they may be longer term. We may need to use Specialist teachers and outside agencies to ensure the student makes expected progress
Key stage 4
Students and parents are helped through the options process in Year 9 to ensure their student selects the appropriate curriculum for them, a curriculum that allows them to progress to further education (sixth form/College) or work based training (Apprentiships).
LSA's Foundation Learning Programme (FLP)
Aims:
Our school Foundation Learning Programme is known as "Step Up" and offers students in KS4 a personalised learning programme which includes functional skills qualifications in Maths, English and IT and vocational qualifications, in addition to their subject options. The qualifications are offered at Entry Levels 1 – 3 and Level 1 which, depending on the subject, can be achieved at Award, Certificate or Diploma. The aim is for the students to progress to further learning, apprenticeships and ultimately employment.
Rationale:
Students requiring Step Up will be identified at various stages during KS3, and definitely prior to transition to KS4. Identification will be made using a range of criteria such as those not ready to undertake Level 2 study in Maths and/or English, those with specific learning needs, college recommendation and, most importantly, the students themselves. Provision will be evaluated on a regular basis to ensure their needs are being met.
Programme:
The following will be included in the Programme:
Functional skills in Maths, English and IT.
Princes Trust Employability Course – Core units to be covered, Career planning, Work experience and optional units are Participating in Sport, Supporting others in the community and Personal Project. These qualifications are also done from Entry level 1 to Level 1.
Students then opt for 2 other courses at GCSE level, options chosen by students include:
PE
Travel and Tourism
Resistant Materials
Art
Food Tech
Geography
IT
Drama
In addition students will undertake studies in Science, RS and core PE. Students will also be given a number of careers opportunities including visits to Further Education Establishments, guest speakers and specific work experience.
How are your child's needs identified
New intake students in year 7.
a)Primary Liaison
Feeder primary schools are contacted and visited prior to transfer. Any student who has an "learning difficulty" who are SEN Support or have an EHCP is referred to the SENCO. The SENCO then visits the schools and the students and where possible parents.
In the spring of Year 6 the LA will notify the school about which students are coming to us with an ECHP. Where practicable the SENCO attends their Annual Review to ensure a smooth transition is made.
Pupils are also offered a place on our Pyramid Programme, where in the summer term they attend school once a week for approximately 6 weeks. During this time they are shown around, meet other students who are coming and students who are already attending the school.
b)Initial Screening
Ks2 tests.
Reading, spelling, comprehension tests.
Cat Tests.
Boxall Profile – helps to identify children's developmental needs and the level of skill they possess to help access learning.
Screening in other year groups
Testing is based on identified concerns/issues. School is able to use a range of nationally recognised tests that allow us to identify specific needs in handwriting, spelling, reading, comprehension and SpLd- Lucid Rapid.
Access Arrangement Testing
Access arrangement are agreed before an assessment. They allow candidates/learners with special educational needs, disabilities;
Access the assessment
Show what they know and can do without changing the demands of the assessment. (JCQ Regulations – Adjustments for candidates with disabilities and learning difficulties, 2014-2015)
In school we carry out all the nationally recognised tests for students with SEND, that are needed to be used as evidence for an arrangement to be applied to an assessment.
Staff observation
Members of staff consult with the SENCO using the referral form, which allows the SENCO to see what has already been done by the class teacher. Evidence of the concern needs to be produced by the class teacher prior to any testing/additional intervention being undertaken.
The SENCO may then ask for further testing by other professionals.
Referrals by parents or carers
As a parent if you have any concerns about your child's ability to access the curriculum, you can contact me at school via telephone or please use our Drop In Service. We will then gather information about your child, using screening tests, seeking specialist advice and if necessary Educational Psychologist reports. As parents you do not need to seek private assessments. Once information is gathered the process is the same as for staff referrals.
This is used for students identified as having SEN/D. Provision is identified and managed by the SENCO and Inclusion coordinators in English and Maths, and is planned and delivered by teaching and support staff.