Welcome to the Music Department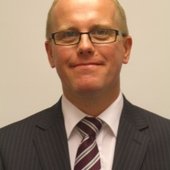 Mr N. Spacey
Head of Music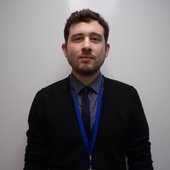 Mr H. Wilson
Teacher of Music
The school has lots of opportunities for students to perform and create. Groups and clubs rehearse once a week and perform in concerts throughout the year.
We also go on tour every 2 years. Our next tour is to Paris in Easter 2021. Please see Mr Spacey for more details.
Why should I learn an instrument?
Learning to play a musical instrument will help you focus and persevere on a difficult task. Students who take instrumental tuition tend to be well motivated in other areas of their school lives.
Do I need my own instrument?
No. The Lancashire Music Service will loan any instrument (not a Drum Kit) and give you starter lessons on that instrument for around £45 for the year.
Are these lessons in a group?
Yes, these lessons take place at 4pm on a Thursday, with a large group of students. They will take the form of a band.
Is there an option for individual lessons?
Yes. You can have lessons during the normal school day with the visiting instrumental and vocal teachers OR you can have individual, paired or group lessons with the Music Service teachers on Thursday evening.
Which instruments can I learn?
There's a huge variety of instruments you can learn to play such as Flute, Clarinet, Saxophone, Acoustic Guitar, Bass, keyboard and many more!
Students have a music lesson for one hour every week throughout years 7, 8 and 9. During these three years students work on their performing skill with regular class performances and the keyboard, guitar and other instruments.
Students learn how to describe, analyse and appreciate music from different eras, cultures and understand the significance of them on modern popular music. Students also compose in a variety of styles from classical to world to modern rock music.
Throughout the three years students gain an exceptional understanding of the world of music and its impact on everyday life. Student's confidence also grows with regular performances to the class. At the end of Year 9 they will be given the opportunity to study Music at GCSE.
The GCSE syllabus we use is with Edexcel and is graded A* - G with a 60% practical coursework and 40% written exam. The GCSE has three areas: Composing, with students asked to compose two pieces during the two years. Performance, with students asked to perform an ensemble and solo piece for their coursework and Listening, where students sit a 1½ hour exam based on 12 set works.
Please note the curriculum section of our website is under review and the information below may be subject to change.
Music Curriculum
Related News