22 October 2021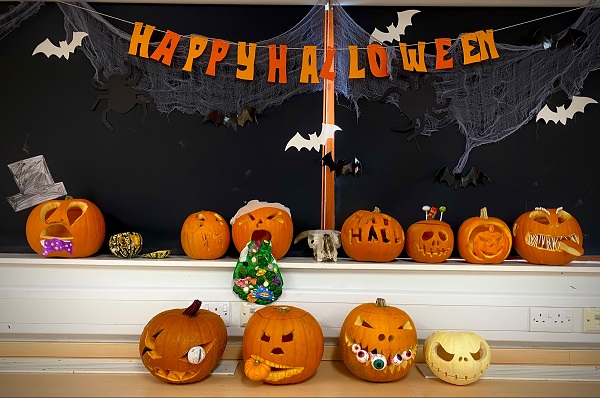 Yesterday we held our very own Pumpkin Carving Competition, students carved them at home then pumpkins were judged at break time. Every entry has received an extra achievement point and a Halloween treat (a sweet/chocolate)!
The winners of the competition are below:
1st - Holly H.
2nd - Alfie L.
3rd - Millie R.

Art Department vote - Evie S. & Jess H.