12 October 2021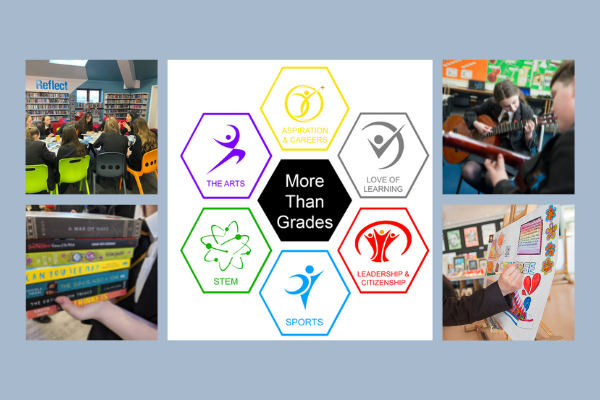 Introduction
At Lytham St Annes High School we know that the best education takes place both inside and outside the classroom. Each one of our pupils is more than a collection of grades; they are unique individuals each with different talents, skills and abilities, some of which they haven't even discovered yet.
In each year of school the More than Grades Programme seeks to introduce every pupil to new experiences or events in each of the 6 areas out with the classroom.
Careers & Aspiration
Love of Learning
The Arts
Sports
STEM
Leadership and Citizenship
What can student's look forward to?
Our weekly student bulletin is the best way for students and parents/carers to find out what's happening every week. Our extra curricular page also has all the latest exciting activities, opportunities and student committees to join ranging from music, sports, bookclub, eco council and so much more.
More Than Grades Information