20 July 2021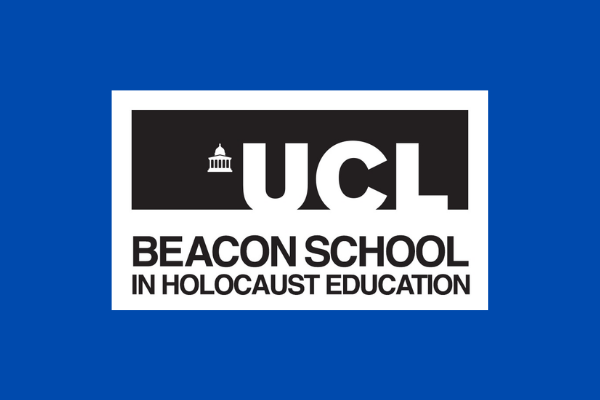 Mrs Trohear has spent the last few months working with UCL (University College London) Beacon School program as our Lead Teacher to develop and continue our commitment to Holocaust Education and now our Beacon School 2021 journey is complete.
It has taken an enormous commitment from her personally and since September she has participated in hours and hours of training, online sessions and organising work in lessons to benefit the students and the whole school.
For Holocaust Memorial Day:
Some of students read a survivor testimony from Barbara Stimler and Edith Burkin which is featured in the Forgotten Voices book by Lynn Smith and compiled in association with The Imperial War Museum.

To mark Holocaust Memorial Day 2021, we also ran a photography competition related to this year's theme: 'Be the light In the darkness'. Thank you to our art department for helping to display our photography competition entries in an exclusive exhibition.
Our Beacon Status and this project has given us the deeper understanding and knowledge to make a positive impact going forward, providing opportunities for our school and our community.
What a fabulous effort!