7 March 2023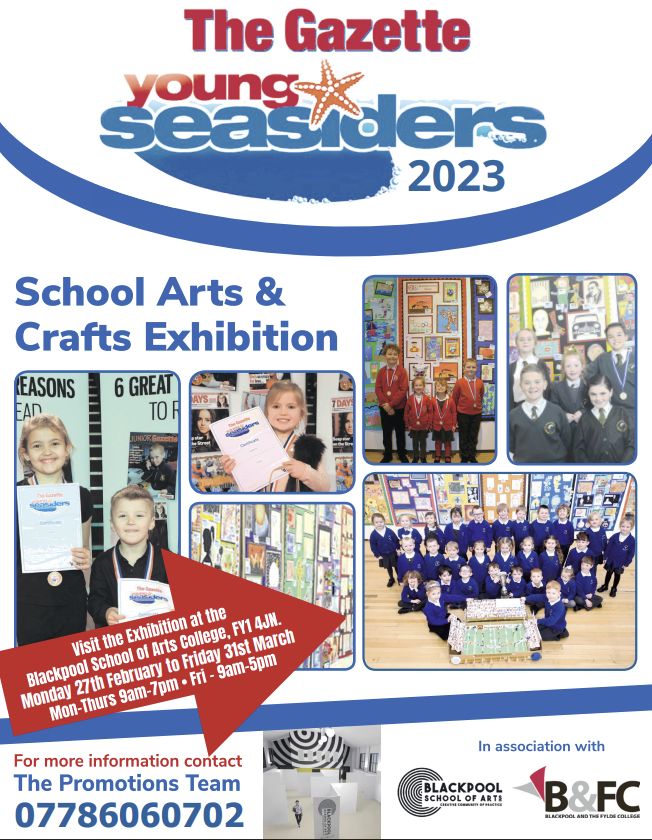 We are thrilled to announce that the artwork of some of our talented students is currently on display at the Young Seasiders Exhibition, hosted at Blackpool and the Fylde College.
The exhibition, which runs until Friday 31st of March, features artwork from years 7, 8, and 10 and is a fantastic showcase of the creativity and hard work of our students. Visitors can expect to see a wide range of mediums and styles, from paintings to sculptures and everything in between.
Our students have worked tirelessly to prepare for this exhibition, and we are incredibly proud of their achievements. This exhibition is a fantastic opportunity for our students to showcase their skills, gain valuable experience in exhibiting their work, and share their passion for art with a wider audience.
We would like to extend an invitation to everyone in our school community to attend the Young Seasiders Exhibition and show their support for our talented artists. We encourage all students, parents, and staff to visit the exhibition and take in the fantastic artwork on display.
We congratulate our students on their achievements and wish them the best of luck with their future artistic endeavors. The Young Seasiders Exhibition is an excellent opportunity to celebrate our students' artistic talents, and we look forward to seeing you there!