7 November 2023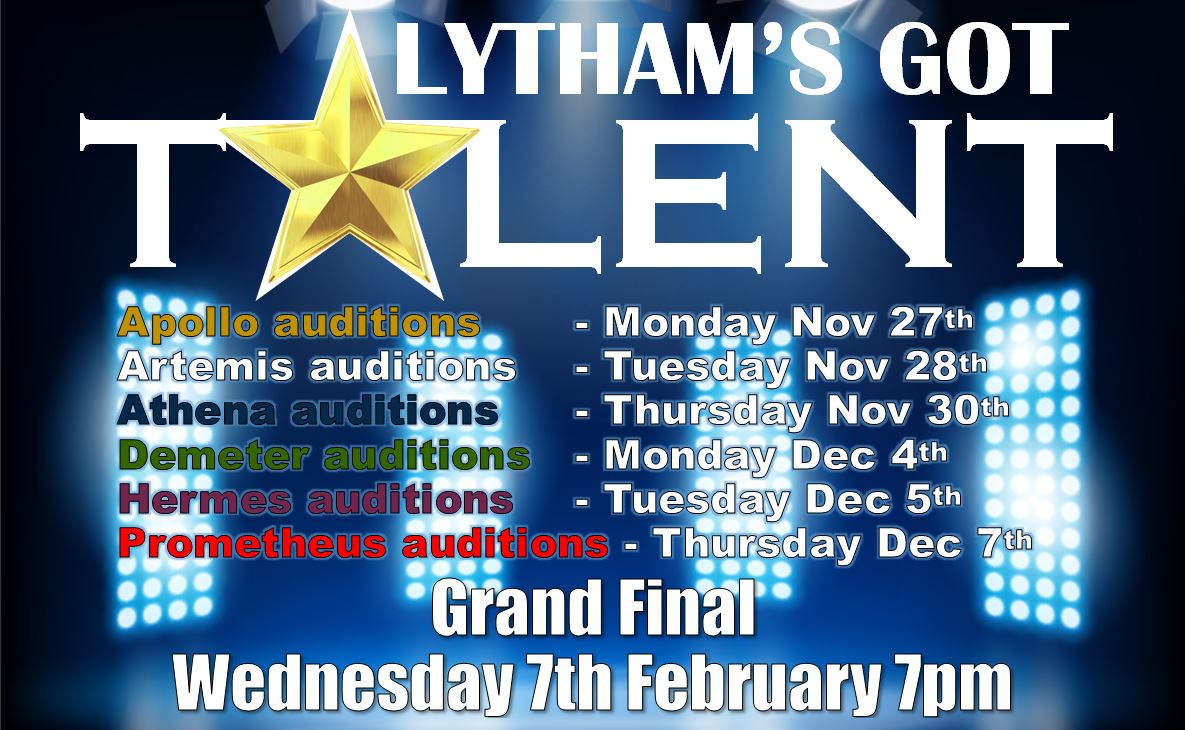 Prepare to be astounded as Lytham High School presents the annual "Lytham's Got Talent" competition, a showcase of extraordinary talents that promises to leave you in awe. Join us for an evening of remarkable performances as our students reveal their hidden skills and abilities in this spectacular talent contest.
Event Details:
Date: Wednesday, February 7th, 2023
Time: 7:00 PM
Location: Lytham High School
Auditions: Prior to the grand event, students from each house will participate in auditions to secure their spot in the grand competition. These auditions will highlight the diverse talents of our student body, ranging from singing, dancing, magic acts, instrumental performances, and much more. The auditions are a celebration of the rich pool of talent that Lytham High School has to offer.
Grand Finale: The much-anticipated grand finale on Wednesday, February 7th, 2023, at 7:00 PM, will feature the most outstanding performances selected from the auditions. The Lytham's Got Talent competition will bring together students from all houses, making it a night to remember.