Our Charity Committee regularly supports our community and chooses which charities to fund raise for every Non-School Uniform Day.
One of the biggest charity appeals was back in December 2019 when our school was involved with Rock FM's Mission Christmas. We spent several weeks collecting presents for disadvantaged local children to support this wonderful and worthwhile cause. Then in February 2020 our Charity Committee visited Rock FM station to drop off the final gifts collected from the Mission Christmas appeal and hand over the money raised from our non-uniform day.
The response every time we fund raise from our pupils and families is always overwhelming and creates a great sense of a caring community at LSA.
Sign up
ECO Council meets every Tuesday on Microsoft Teams. If you would like to join eco-council please contact: sarah.evans@lythamhigh.lancs.sch.uk (Mrs. Evans Head of Geography).
Introduction to the Eco Council
Did you know that planting one trillion trees is the most effective method to reducing climate change? Achieving this target requires a massive effort from everyone. Here at Lytham High, we feel responsible to make a change. So, on Friday the 22nd November, our school raised £1170 pounds for the 'Just One Tree' campaign. The aim is to plant trees and educate native people in poverty stricken areas as to how to grow and nurture trees, rather than cutting them down. Each pound funds the planting of one tree, and the money raised will be used to fund this project in countries like Haiti, Madagascar, Mozambique and Kenya, where there is less than ten percent of the original rainforest left due to logging, charcoal production and the 'slash and burn' technique.
As chair of the Eco Council, I believe this event is an important first step to making our school community much more sustainable and environmentally friendly. As the future generation, we feel it is important that we have the same opportunities to learn and explore this earth as everyone else has. Our initial project within the school has been to recycle more, an issue pointed out by the students. We are taking action to increase the amount of recycling bins around school grounds and educate students on how to use them, doing this helps us towards our long term goal of becoming an Eco School. The Eco Council is student led, and hopes to encourage sustainability throughout our everyday actions, and to create a better environment for staff, students and members of our community.
Written by Alice Burr (student)
Recycling at LSA
If one person recycles all their wastepaper in a year, seven trees are saved. This is why the eco council are delighted to announce on 8th October 2020 that our application to the Rotary Lytham has been successful, and we have received ten paper waste recycling bins. This will make recycling at LSA easier and will help our progress towards becoming an Eco School.
Our aims this year:
Not only do we aim to make the school more ecofriendly around the grounds (litter, recycling, power usage etc.) but we are also working towards the Bronze Eco schools reward
Eco schools is a seven-step framework to encourage schools to monitor and improve their environmental actions and sustainability. This approach engages, motivates and empowers young people to care for our planet now and throughout their lifetime.
The action plan is what us as a council have to put together to say how we are going to improve the school and local area in the 3 areas we chose last year which are:
Biodiversity
Marine
Litter
There are several students who volunteer and help out regularly in our school library and they have received their 'Library Volunteer' lanyards.
The students represented the school at the Lancashire School Library Association (SLA) annual Pupil Librarian Conference at St Wilfrid's in Blackburn. The students solved the 'Murder by the Book' mystery; took part in a Quiz and a Library Fishing Game, received certificates and lunch 'with a goody bags stuffed with books! It was a great opportunity to meet student library volunteers from other schools!
Speak to Mr Bruen (our school librarian) if you'd like to volunteer.
Let's start a conversation about positive mental health, wellness and kindness!
Students applied to become a Wellness Warrior in 2019 by designing pieces of artwork about Mental Health, all these amazing artwork have since been displayed around the school. Out of the hundreds of applications, 18 students were selected to become Wellness Warrior and regularly attend meetings. If you'd like to join please speak to Mrs Lee.
Several staff who have yellow lanyards have undergone training to become a Mental Health First Aid Champion too!
Wellness
Our new and improved school Youth Council is an excellent opportunity for young people to discuss the topics that matter to them and to use their voice to strive for change in the school community and the wider community. The new Youth Council aims to be as diverse as possible involving pupils across all colleges and year groups. The Committee are currently meeting to organise how the new Youth Council will work so watch this space for information on how you can play a part! See Mrs Clegg or any of the Committee for more information.
You don't have to be in the youth council to make a difference, you can talk to any of the Youth Council Team about your ideas and opinions.
Youth Council Executive Committee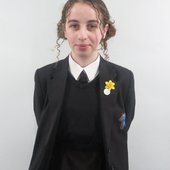 Bea
Secretary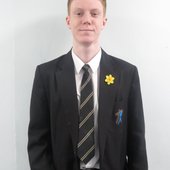 Connor
Recruitment Representative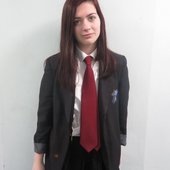 Francesca
Chair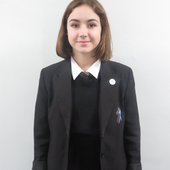 Freyja
Vice Chair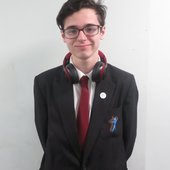 Will
Digital Leader