9 October 2017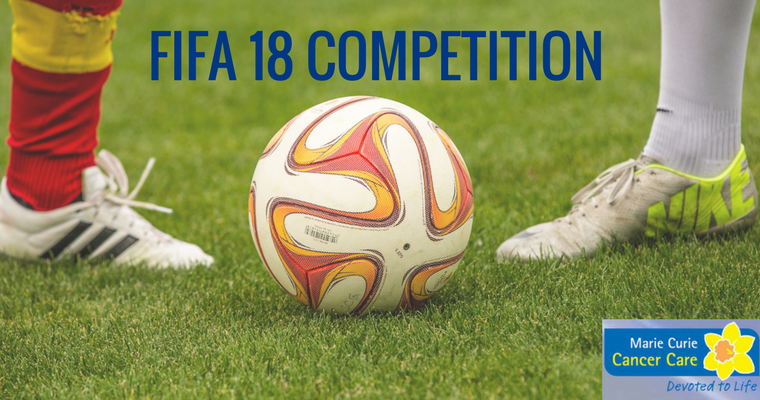 What?
Mrs Lavelle is running a FIFA 18 tournament to raise money for Marie Curie Care Charity. If you love playing FIFA and want to show off your ability, head over to Mrs Lavelle in Curie College Office and give her your entry money! FIFA Professional Footballers will be coming into school on the final days of the competition to give you a chance to play against them. Reserve your place as there are 32 available! The draw for the matches will take place a week before the competition starts so you can get prepared and get ready to GAME!
When?
The competition will take place in the Drama Theatre on 16th October over a full week #FifaWeek with the final taking place in the Hall on Friday 20th October 2017 .
Price?
Only £3 to enter the competition and £1 to watch.
Prize?
There will be 2 competitions where 32 players in YR7-YR8 will battle it out to play the winner of 32 players from YR9-YR10-YR11 and the winner out of the 2 finalists will receive a £50 pound voucher to buy the new FIFA for your console!
The rules
The games will be played over 2 halves of 4 minutes and the winner advances to the next round. If the match finishes as a draw then the you will go straight to penalties to determine a winner .One more way to win is by disqualification – YES if your opponent has not arrived in the time slot you are given YOU WIN!

Snacks and drinks
Snacks and drinks will be sold at the event and donations would be greatly appreciated so be a part of something great and bring your £3 in or even bring your £1 in on the day to watch the journey of the gamers.
Please contact Mrs Lavelle for further info.