8 November 2016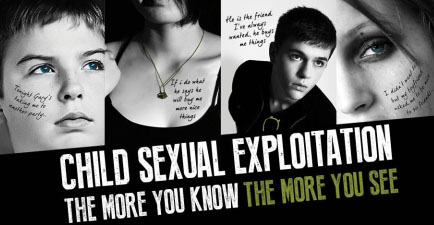 CSE (child sexual exploitation) week takes place this year from 7th-11th November.
A pledge has been set up with an aim of raising awarness of CSE.
Click here to sign the pledge and show your support in fighting CSE.
On Tuesday 8th Novemeber, 4 Year 10 pupils, (Evie Bloor, Charlotte Perkins, Alice Sutcliffe and Jessica Westbourne) attended a Lancashire Young People CSE conference at the Hilton. The event was organised by the Lancashire Police Crime Commissioner and ran alongside the adult conference for Lancashire
Professionals.
The students took part in workshops and watched presentations about CSE, 'sexting' and online grooming. Later in the day, the students had the opportunity to go into the adult conference and Charlotte and Evie formed part of a group who fed back information to the adults about what help and assistance they think is required in order to raise awareness of CSE in the community.
On their return, the students are now going to be CSE ambassadors and help spread the word to other pupils at school.