1 June 2013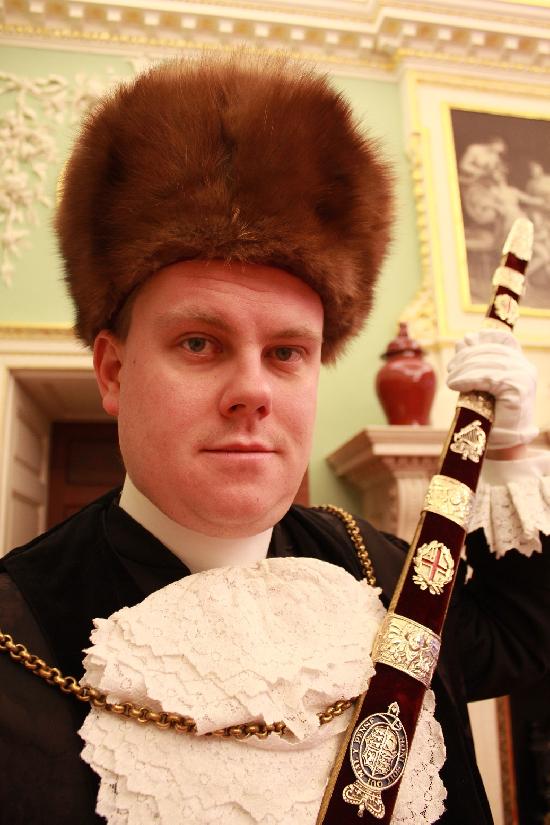 Former student and Head Boy in 1998, James North, has had more greatness thrust upon him. He has now been promoted to the position of Sword-bearer to Alderman Richard Gifford, Lord Mayor of the City of London. As Sword-bearer he will accompany Lord Mayor Gifford and subsequent Lord Mayors in a procession of special events including official dinners and state banquets at Guildhall, the home of the City of London Corporation or at Mansion House the office of the Lord Mayor.
His costume promises a long black robe, white gloves,large fur hat and a ceremonial sword.
James said "The office of Sword-bearer has been in existence since the 14th century but it was recorded that the Lord Mayor should have, at his own expense, someone to bear his sword before him. It is a hugely important position and something I am delighted to take on. My first role will be during the Archbishop of Canterbury elections in the next few weeks.
A senior programme manager a Mansion House, James joined the City of London Corporation in 2008, after leaving Birmingham City Council where he was chief of staff to the leader of the Council.
Congratulations from LSA!